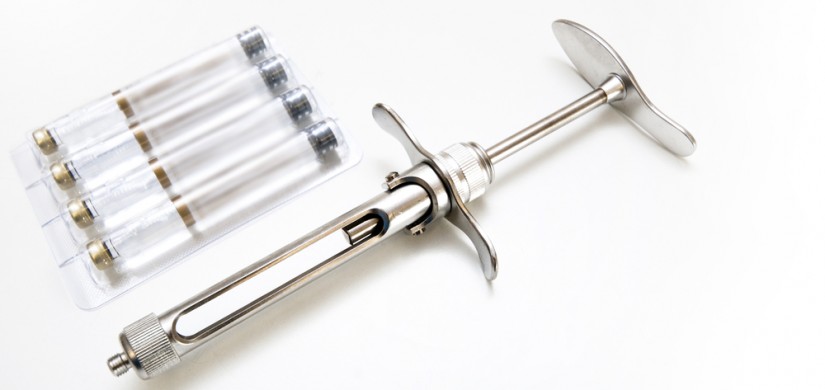 Drs. Shaver and Hammen are formally trained in the delivery of anesthesia.  Both surgeons completed their training programs at the University of Cincinnati.  During their respective residency programs, they received formal training with the anesthesia department at the University Hospital (University of Cincinnati) and at Children's Hospital Medical Center.
During the anesthesia rotations, the skills needs to safely administer anesthesia, airway management and intubation techniques were mastered.  Drs. Shaver and Hammen are also certified in Advanced Cardiac Life Support.
Our office and doctors are routinely inspected and licensed by the Kentucky Board of Dentistry to provide full anesthetic capabilities.  We strive to make your surgery as pleasant and stress free as possible while maintaining the highest levels of care and safety.
Anesthetic Options Include:
Local Anesthetic:
– Just as you receive at the general dentist, we will "numb" the area of interest.  If you desire, many times this can be supplemented with Nitrous Oxide, otherwise known as "Laughing Gas".
IV Sedation:
-Semi conscious state.
Deep IV Sedation/General Anesthesia
You will be under the direct care and supervision of Drs. Shaver and Hammen while you are in the office.  It is imperative that you follow the pre-operative instructions given to you.  Failure to do so, can jeopardized your health and treatment and may require that we reschedule your appointment.
Your choice of anesthesia will be dictated by several factors that we take into consideration.
Complexity of surgical procedure
Anxiety level
Medical conditions, medicines and allergies may dictate level of anesthesia
Airway conditions
Extremes of age
Again, your health and safety is our main concern.  For those patients choosing IV sedation or general anesthesia, we request you bring a responsible adult with you to escort you home.  It is best if someone can stay with you for the 24 hours after surgery.